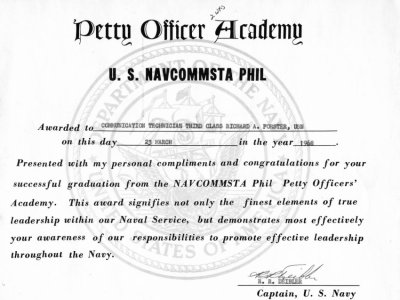 CAPT Diebler established the Academy in late 1967 as a two week class to help build leadership potential
among lower rated petty officers. Class was led by two CPOs with a number of guest "instructors" on
various topics. Personnel inspection was conducted every day by CDR Tallett (XO) followed by a period
of close order drill, then on to instruction. I recall being in either the fourth of fifth class.