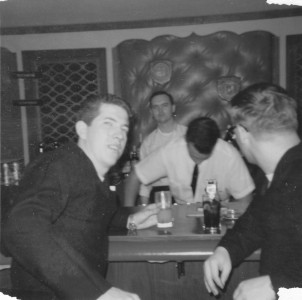 Me(Byler) and Lazaretti having a cocktail in
the club. Standing behind the bar is Larry Cyr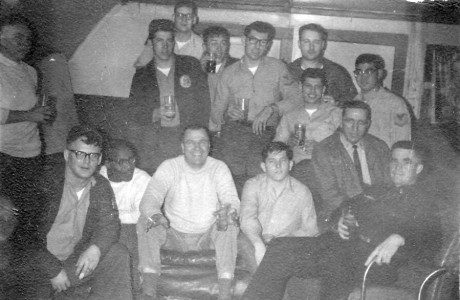 Our shift having a party. I only remember some of the names.
Top row: Byler (me) ? - Skrove - Sarkozy ? ?
First row: ? - Lazaretti ? - Chief Hocket CT2 ? Chief? Chief?