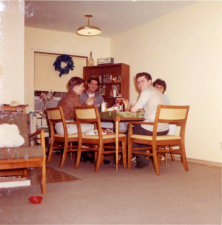 At the Chief's house.
L to R: My car partner, Barnes, me and the chief's wife
peeking over my shoulder.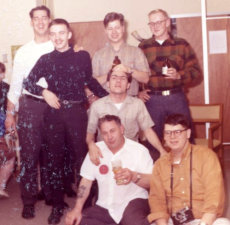 The receiver site crew. Unfortunately I don't remember most
of their names. Upper left is CPO Barnes (was a SEAL in
Nam), I am center with the guy's hand on my forehead and
between the chief and I is my partner in owning the "BOMB".