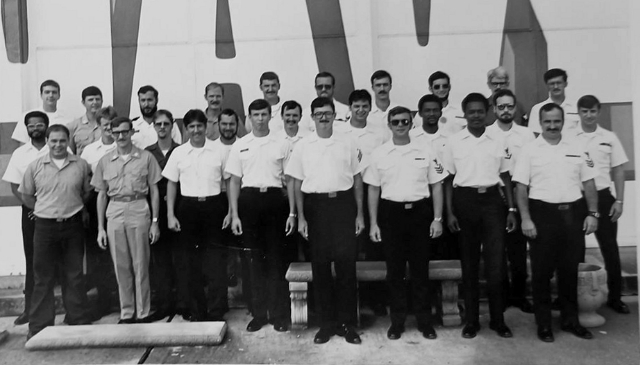 Outboard "C" school, October, 1980. One Ingersoll shipmate in the pic with me is Pedro Martinez, far left, front
row. Eddie Walker Jr is 4th from left, second row, wearing a beard. We departed almost immediately after
graduation, leaving Corry for the shipyard in Mississippi, where Ingersoll awaited our arrival.