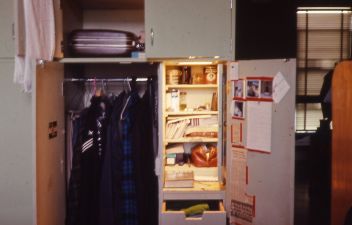 Locker in barracks. This is what I lived out of for about
10 months while I was in the squad bay. This was probably
taken in late 1965.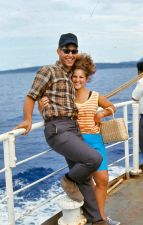 Lyn & I on boat to Ie Shima. My friend Jim Fitzharris took
this photo my wife, Lyn and I when a bunch of us went to see
where Ernie Pyle died during WWII.