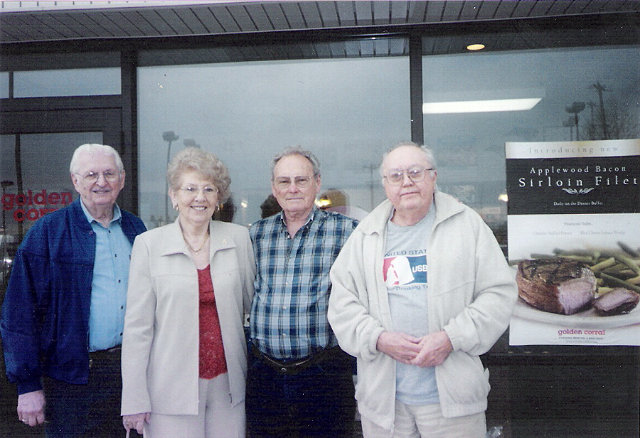 (L-R): James E. Montgomery, CTRCM, Ret.; Jim's wife, Gunda; Carl Carson, CTRC, Ret.,
and Pete Schwarz, CTRC, Ret.
Jim was an instructor at IB, and he and I were there and on Adak together.
Carl and I were stationed together 5 times - IB, Kami Seya, Edzell, Northwest, and Cheltenham.
We have a 'micro-reunion' once or twice a year, just the three of us and the wives.