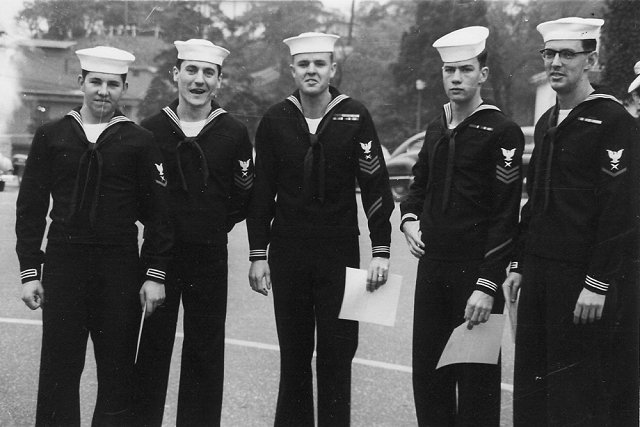 Left to right: Joseph O. Besse, James E. Komaromy (deceased), ?Reed, Unknown, Dave Housemeyer.
I had just received my 3rd Class PO certificate from the Admiral in charge of ComNavFe.
I was an O Brancher working in the command cave in September 1955. This cave was
originally a headquarters of the Imperial Japanese Navy.